Polar reportedly is about to release the new Polar Vantage V2.
The Polar Vantage V was Polar's beginning of a new generation of wearables. Released almost 2 years ago, it was the role model for a lot of devices: The Vantage M, Polar Ignite, Polar Grit X and Polar Unite.
But after 2 years it is time so something new. A lot of missing features have been brought via updates, but since end of 2019 no new features have been added.
There are no official announcements from Polar about a new watch, but the Finnish online retailer Prisma has (accidentally?) published the offer for the Vantage V2.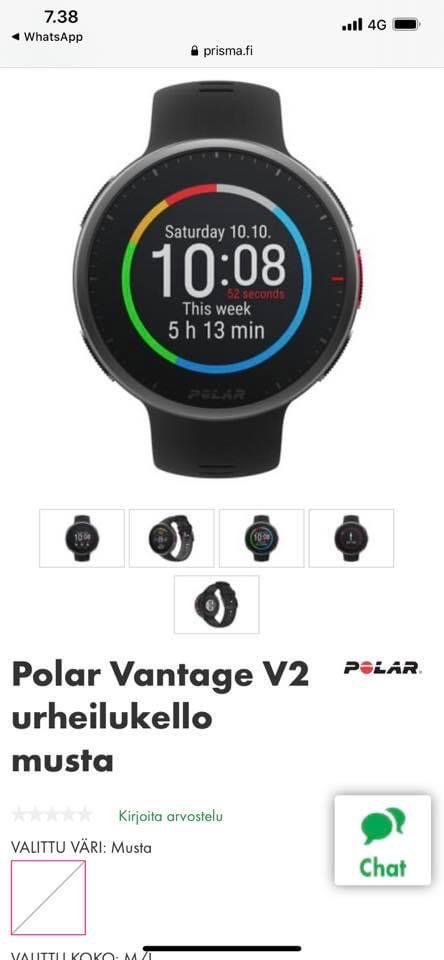 The entry was pulled short after, but it indicates that Polar is about to release the watch. The price for the Vantage V2 was 499€, which is the same price level as the Vantage V.
Notebookcheck.com (German site) states that the release date is 10th October 2020, but also say that this is a Saturday so it rather unlikely.
Also there are currently no information about new features the Vantage V2 will offer. The design is pretty similar to the Vantage V, which surprised at release with power measurement on the wrist.
I do hope that Polar will surprise us again and will offer all features on the release date and not again via updates over 12 months.
Also there are no rumors whether Polar will release a Vantage M2.